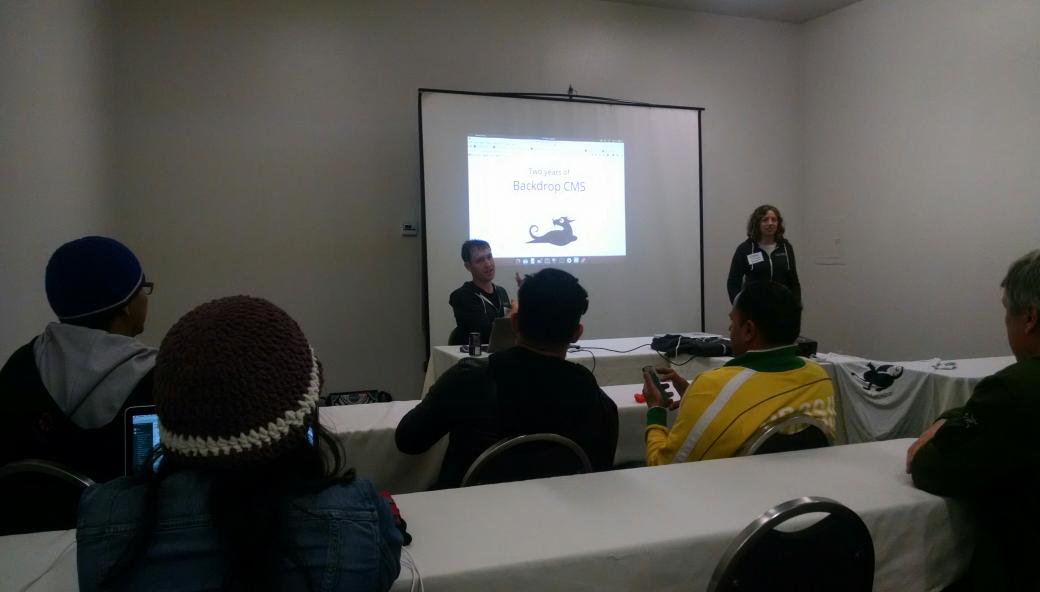 It's time for the first ever Backdrop CMS mini camp! It will taking place in the Twin Cities this year as part of Twin Cities Drupal Camp, 2019.
What is a mini-camp, you ask?
In this case, we're calling it a mini-camp, because it's a one day event, full of Backdrop CMS related sessions. It's scheduled on training/summit day at Twin Cities Drupal Camp. It's like a camp within a camp. It's a mini camp!
For the price of registering for Twin Cities Drupal Camp ($50), you can participate in a full day of Backdrop CMS sessions on Thursday June 6th, a full day of regular Drupal Camp sessions on Friday June 7th, and a full day of Drupal/(Backdrop) unconference activities on Saturday June 8th. 
This is the first time ever that we've had the opportunity to solicit a full day of prepared presentations on Backdrop specific topics. These will be recorded! We're encouraging you to submit your session ideas/submissions using this form:
Come support the Backdrop CMS community and be a part of this historic event!
Disclaimer: I (Tim Erickson) am a member of the Twin Cities Drupal Camp planning committee and hence very biased. Having admitted to that that, I think I can say without reservation that the Twin Cities Drupal Camp ranks among the best in the country! It's worth the price of admission for our excellent selection of sessions, first ever unconference, and to attend the official TC Drupal camp party at the House of Balls (an art studio in an old gas station) - famous for fire juggling, board games, 4 square competition (played with genuine red rubber ball), as well as a Karoake DJ/machine.
Come join us!