Last weekend Nate & I headed south to Guadalajara in order to attend Drupal Camp Mexico. While there we gave our standard Backdrop talk with a few new twists.

This time around we got to introduce our new PMC members: Mike McCaffrey, Wes Ruvalcaba, Jack Aponte, and Gregory Netsas. Everyone was thrilled to see Backdrop's leadership growing to match the needs of our community.
At the end of our session we gave our usual demonstration, but pointed out some of the new user-experience improvements added in Backdrop 1.3. The deployment with CMI at the end got it's usual round of applause, and folks were eager to give Backdrop a try. We had several people who wanted to share what they'd learned at upcoming conferences as well, so keep your ears open for more upcoming talks on Backdrop in Mexico and Latin America!
La pareja explosiva jamás antes vista @backdropcms - Sólo pasa en #DrupalCampMX @jenlampton @quicksketch pic.twitter.com/lO8DMirtlp

— Manuel Encarnación (@softlitem) April 9, 2016
We love so many things about Mexico: the weather, the beaches, the pyramids, the ponies, the tropical fruits and delicious food (and coffee, omg the delectable cinnamon-coffee!) But our most favorite thing about Mexico is the people.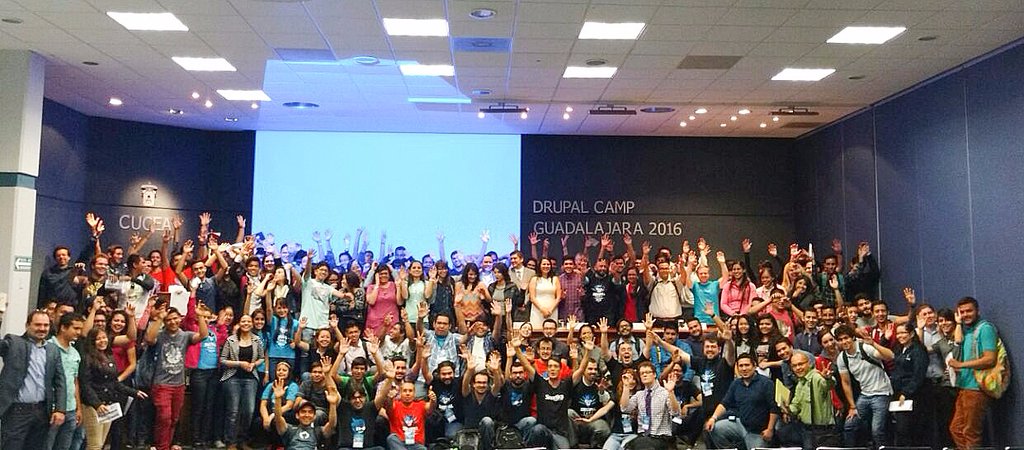 Hope to see you again soon, Mexico!