We did it! Backdrop CMS is five years old today and we just pushed our 15th release 🎉 
Backdrop 1.15 is officially available with the usual mix of bug fixes, improvements to the user interface, and a couple of exciting new features. 
Reuse existing images in Image fields
As of this release, users will no longer need a contrib module in order to access the file library on image fields. We have added this capability to core, which takes advantage of the same existing functionality used when adding images via the rich text editor. This feature brings further consistency to the user experience when adding images.
Issue #3297


See recent news on the dashboard
We continue to add features to the administrative dashboard, that was added in Backdrop CMS 1.13.0. We now have a Backdrop News block, which displays up to three recent announcements published on BackdropCMS.org. This is a huge improvement in our capacity to keep Backdrop CMS site editors and owners up to date on important news impacting the community. 
Issue #3297

Place content into the menu automatically
We have changed the default setting, to make it so that new pages show up in the main navigation menu by default. This change is targeted at new users of Backdrop CMS, who could potentially loose track of new content. Experienced users can change this default if it does not suit them, and existing sites will not be affected by it.
Issue #1610

Always activate sub-menus by click or touch (rather than hover)
Issue #4200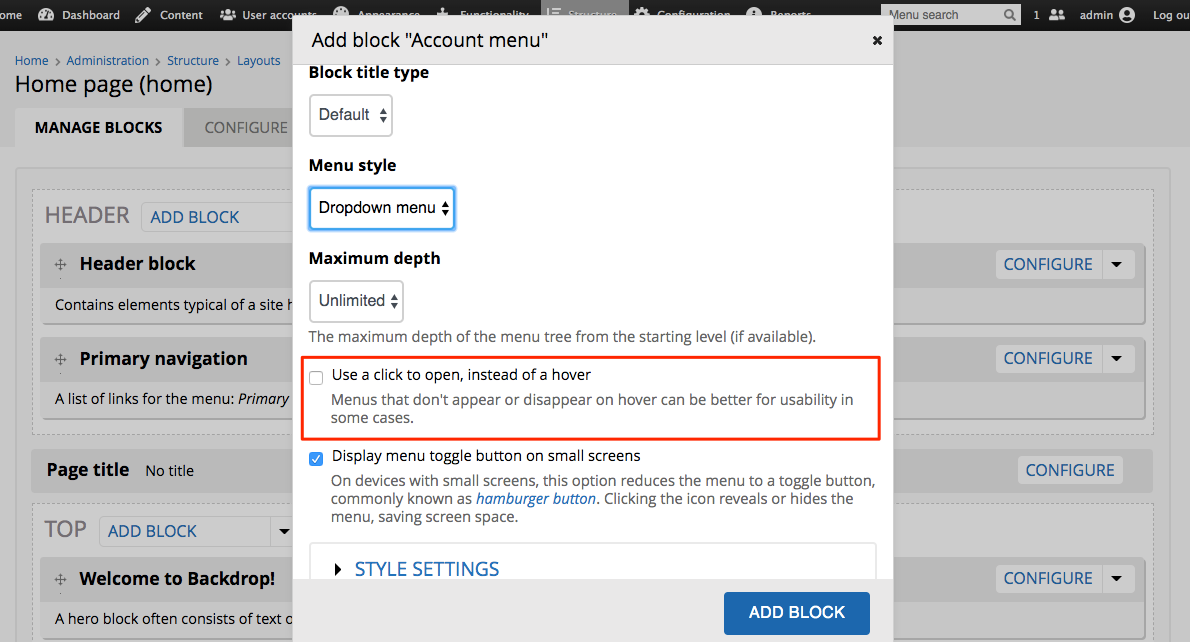 New translatable HTML5 date form elements
The addition of the html_datetime, html_date, and html_time form elements brings more consistency across different browsers. It also addresses validation issues with the legacy date fields when using translated versions of the am/pm indicator for time.
Issue #3972

More display options for boolean fields
Add some pizzazz to the way your yes/no on/off fields are being displayed; and do all that via the admin interface, without having to write any custom code!
Issue #4235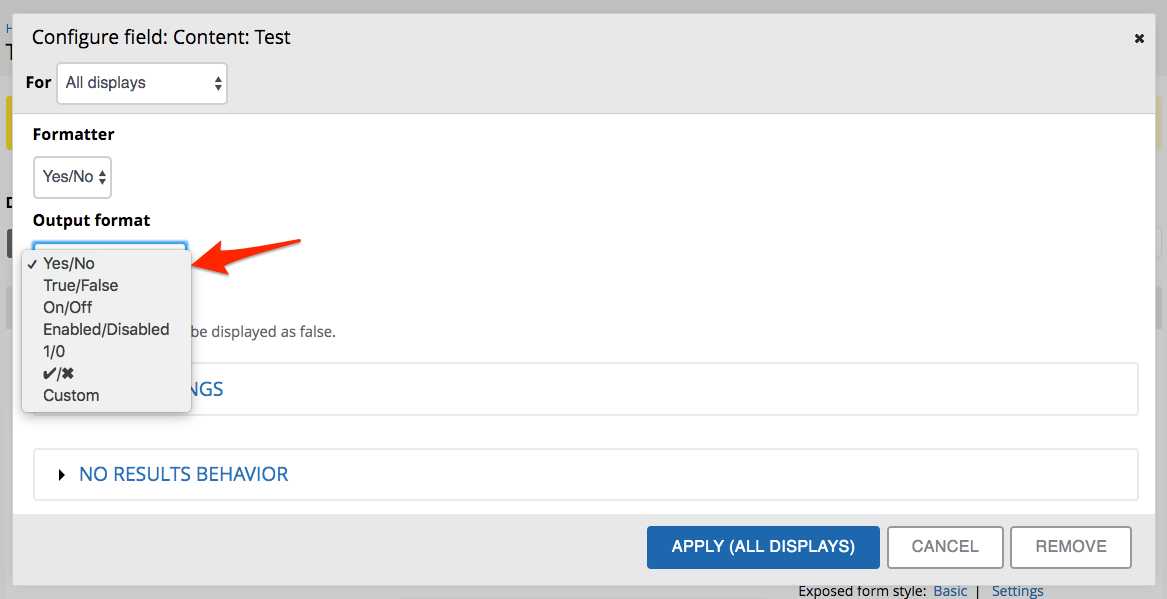 If you're using the Backdrop 1.15 release and would like to provide feedback, we'd love to hear from you in our forum.
To see all the other bug fixes from the 1.14.3 release that were included, take a look at the release notes.