After another 4 months of new feature development, we're pleased to announce the release of Backdrop 1.10! This version of Backdrop adds lots of exciting new functionality to Backdrop CMS, including:
Scheduled publishing
Content can now be scheduled as it's being created, and will be automatically published in the future.

Comment auto-closing
Comments can now be configured to close automatically after a period of time. This is particularly useful if discussion on content usually only happens for a few weeks after the initial publishing. Comments can close afterwards to limit spam.

Inline file uploading
In addition to the previously supported inline image uploading, editors may now also upload files directly into the rich text editor.  This is particularly useful when your text needs to link to that supporting PDF.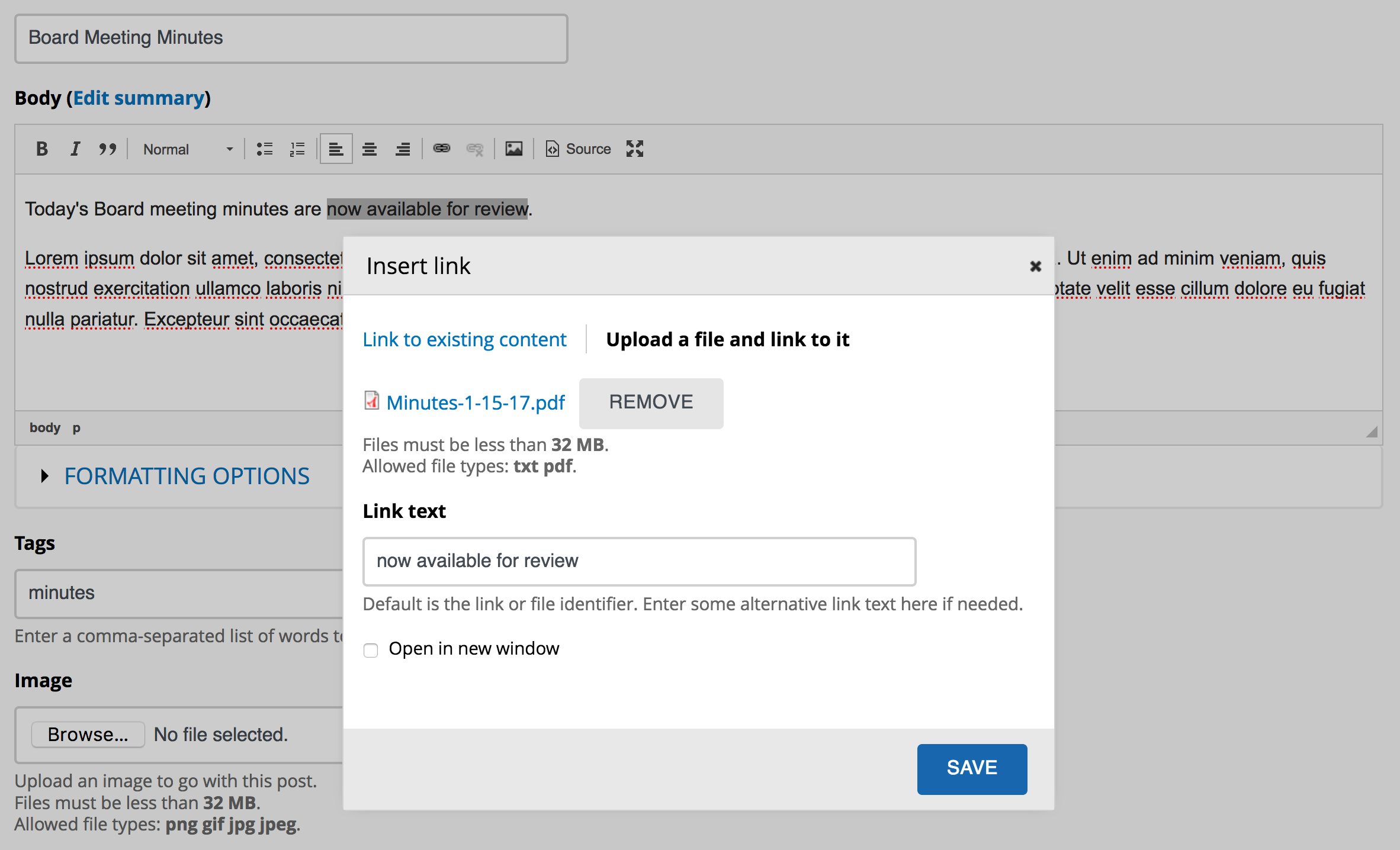 Translatable menu items
Menus may now be translated into multiple languages. This functionality is built into the Menu module directly, and becomes available if the Locale module enabled.
Translatable blocks
Blocks also now have native translation capabilities. This functionality is built into the Block module directly, and becomes available if the Locale module is enabled.
Other minor improvements
Version 1.10 also includes a handful of other minor improvements, including:
A theme screenshot now appears in the installer when browsing for themes:

"Show password" toggle for more usable password fields

Backdrop 1.10 runs cleanly on PHP 7.2
See the complete list on GitHub.
You may upgrade to 1.10.0 from any previous version of Backdrop.
It will be necessary to run the update script (located at /update.php) for this release.
If you're using the Backdrop 1.10 release and would like to provide feedback, we'd love to hear from you in our forum.