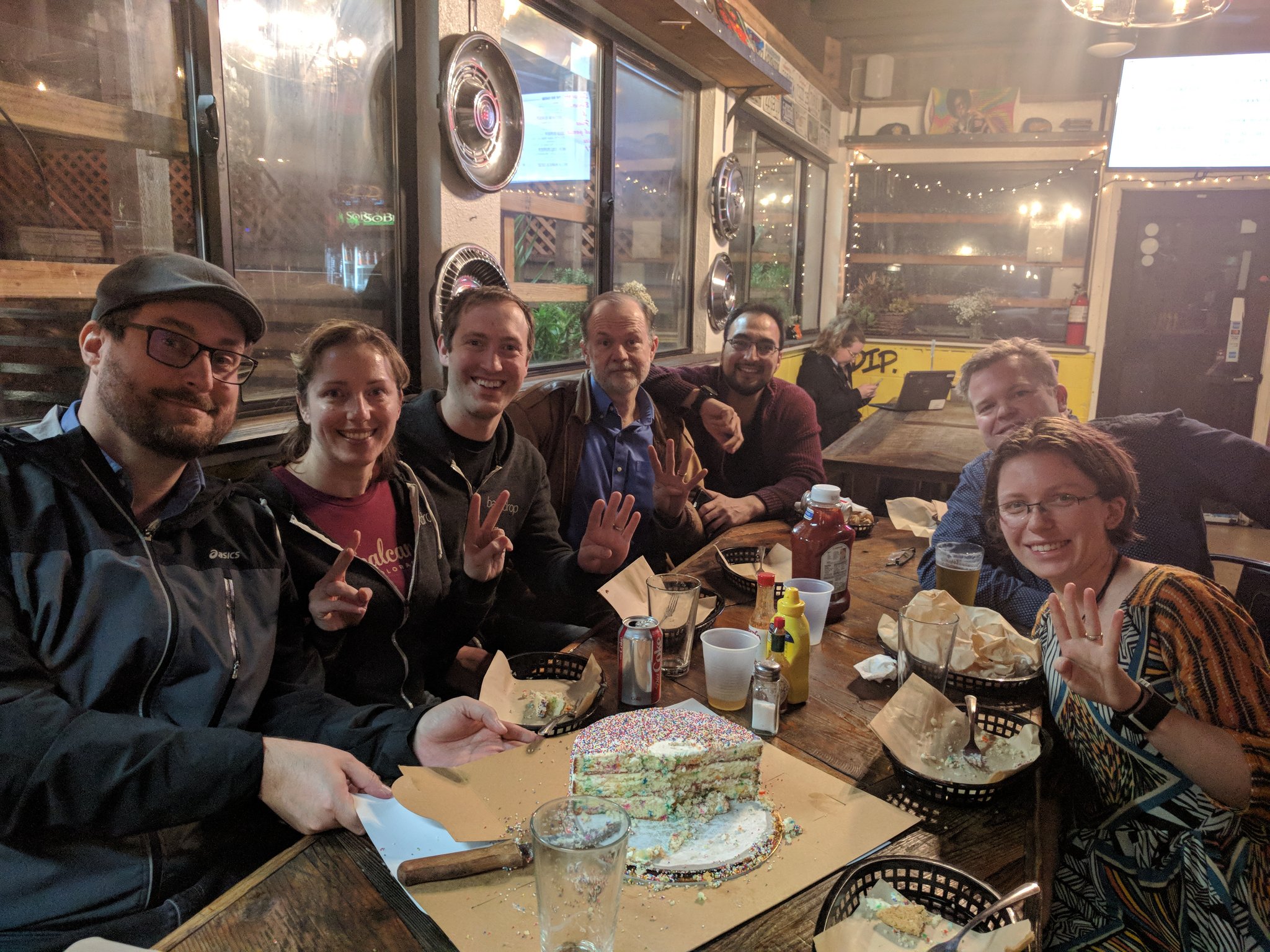 It's that time of year, again. On Jan 15th, 2020, Backdrop turns 5 years old!
Here are a few of the things we'd like to celebrate:
5 years of nurturing an enthusiastic and growing open source project.
16 on time releases, each of which has contained exciting new features, bug fixes, and improvements to our user interface.
Our commitment and dedication to making a CMS that is both powerful and easy to use. 
The thousands of hours of volunteer effort that goes into Backdrop CMS every year. 
The growing community of users embracing Backdrop as the platform for their website, and the feedback and support we get from them.
The increasing number of Drupal 7 sites considering Backdrop CMS as an alternative to Drupal, as Drupal 7 reaches end of life.  
Hosting a Backdrop CMS party should be more fun than work. We recommend keeping it simple.
Step by step instructions on hosting your own local event: 
Locate a venue.

This could be a bar, restaurant, coffee shop, or a local dev shop with a meeting room.

Invite your friends and colleagues that work with Backdrop, or are Backdrop-curious.

Post your event on BackdropCMS.org and your favorite social media channels.

Whoever shows up are exactly the right people! Enjoy. 

Show up on Jan 15th wearing your Backdrop CMS T-Shirt, Hoodie, homemade dress, or other Backdrop paraphernalia (optional), to help new folks identify you in a potentially crowded public space. Bring your laptop if you like, in case anyone is interested in a quick informal demonstration, or leave your laptop at home and just have fun.

On the night of the event, take a group selfie and share it on social media, with the hashtag #BackdropCMS.
You are welcome to do more, or plan something more complicated; but it's better to do something small and simple, than to do nothing at all. The goal for January 15th is to have a little fun, lay the groundwork for bigger and better things down the road, and let the world know that there is a growing and enthusiastic Backdrop CMS community, which is now 5 years old.
Currently planned events (we'll add yours when you post it on BackdropCMS.org): 
Oakland, CA

Twin Cities, MN