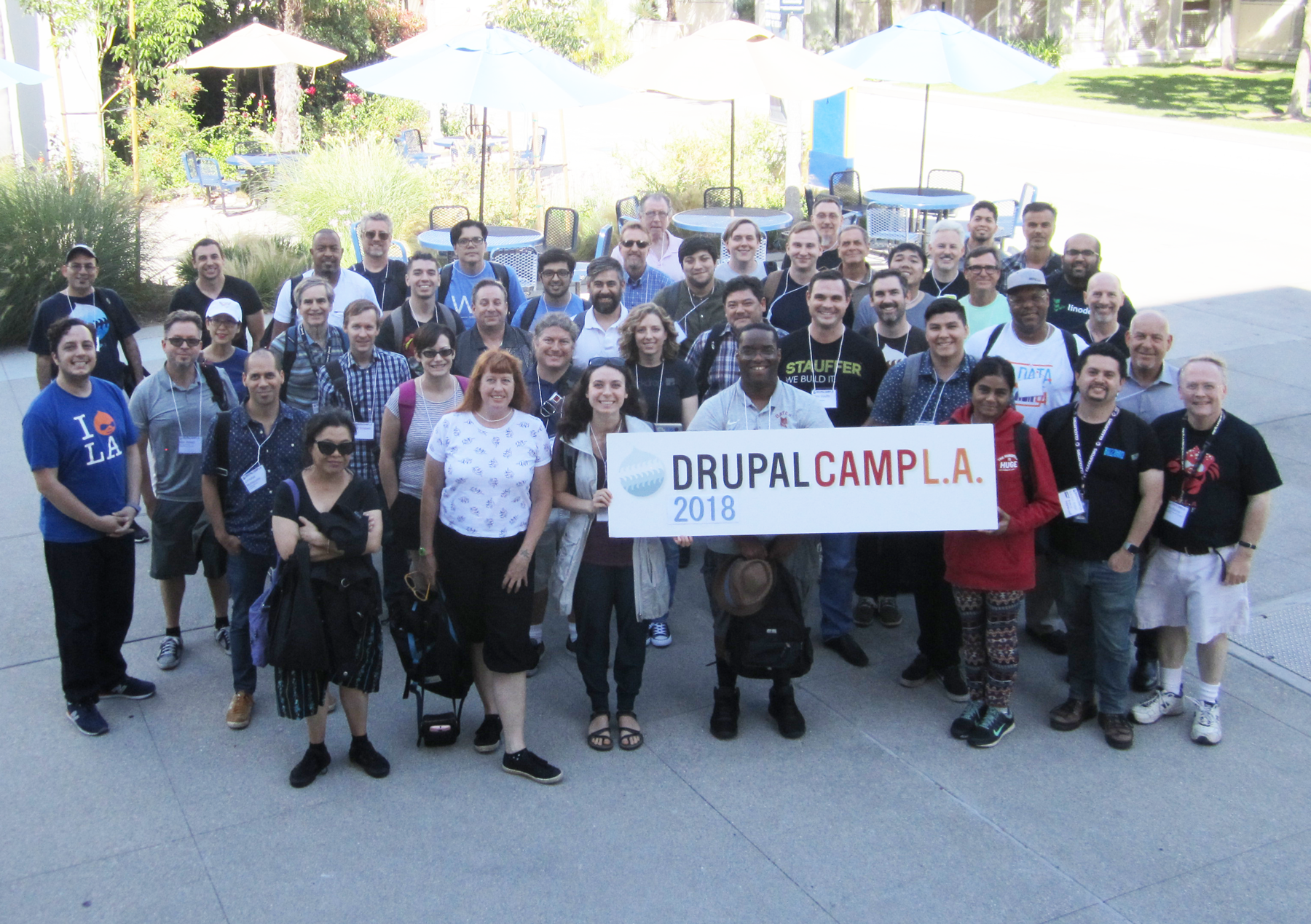 Another Drupal Camp LA has come and gone.
To be honest, I wasn't sure it was even going to happen, due to how late in the year it was announced.
But happen it did, and it was great.
I didn't go to many sessions. Instead, I ending up spending most of my time talking with various people about different things. It wasn't necessarily intentional -- that's just the way it worked out.
I did end up attending a few sessions: mostly the ones that involved Backdrop.
Jen had the opportunity to give the presentation on Backdrop in two sessions, one for the philosophy and the other for the demo. Even though I already knew most of what she talked about, it was nice to see them both in their full lengths, as I've only ever seen them combined in one session, and they end up feeling rushed at the end.
There was also an interesting session I attended dubbed "The Great SoCal CMS bakeoff!" Actually, quite a few of the attendees were at that session. The presentation was four presenters going through a basic site install and build in 15 minutes with one of four CMSs: Backdrop, Drupal 8, WordPress, and SquareSpace.
John Romine did the one for Backdrop, and I felt he did an excellent job at not only going through the process, but of pointing out many of the features that sets Backdrop apart. I remember thinking at one point that Jen was probably not going to have a whole lot left to show off, by the time he was done.
Since I am not actively pursuing Drupal anymore, the only reason I attend these camps is to re-connect with the people I have gotten to know over the years, and to meet any Backdrop people who might be in attendance. So, if you're a Backdrop user and we're attending a Drupal Camp together, be sure to say, "Hi."