Full service development and hosting for BackdropCMS and Drupal.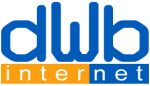 DWB Internet has been one of the first full service Drupal agencies in Holland. Having begun offering Drupal services late 2006, we are among the most well experienced Dutch Drupal developers, thoroughly aware of all of Drupal's ins and outs: its site building features, its application platform characteristics, its unsurpassed API as well as its extensive theming layer.

Common Media is an award-winning digital services agency headquartered in Massachusetts' Pioneer Valley. We specialize in custom-built, open-source content management and digital repository solutions for universities, foundations, and government agencies.
We build websites that power the engines of our clients' daily operations, whether that be e-learning, marketing, research delivery or collections management.
24/7 Backdrop Support services. Including, but not limited to:
Installation and configuration
Optimization
Maintenance
Updates
Monitoring
Migration
Full server setup and monitoring
Security fixes and patches
Custom development
Contact us and get a free quote.

I help individuals and organizations leverage powerful Open Source tools to accomplish their goals. From adding a slideshow to an existing site or porting a large proprietary app, I have helped organizations manage their web presence better with sophisticated solutions that are are easy to use. Contact me and let's talk about your goals and what kinds of options are suited for you! http://synapticblue.com/contact
We are a small Australian company, just 2 of us, John in Melbourne Vic, and Irene in Denmark WA.
Between us we have many decades of web development work for small and larger organisations. We've worked with Drupal since 2004.
In 2017 we began recommending Backdrop CMS to some of our clients. We are greatly enjoying working with it. 
We have a number of long term ongoing projects being incrementally delivered in Backdrop CMS.
We can work from step one where the website is just a concept in your mind.

Palante Technology Cooperative works to help progressive nonprofit organizations move forward with the aid of technology. We come to this work with technical expertise, a deep understanding of the particular needs of community organizations, and a longstanding commitment to working for social justice.
PackWeb is an experienced website design/development business. We specialise in providing small businesses, individuals and non-profit organisations with customised, affordable, powerful and easy-to-use websites.
Pages