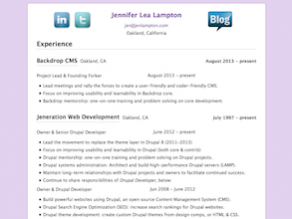 Pretty in Purple is a very basic blog theme with purple accents.
Installation
Install this theme using the official Backdrop CMS instructions at
hhttp://cssglobe.com/pure-css3-post-tags

If you desire, you can add additional CSS into the style.css file. That file
will not be updated in future versions of this theme. Note that it is not a
best practice to modify any files within a contributed project (because it is
very easy to accidentally overwrite them). Do so at your own risk.
Documentation
Additional documentation is located in the Wiki:
https://github.com/backdrop-contrib/purple/wiki/Documentation
Issues
Bugs and Feature requests should be reported in the Issue Queue:
https://github.com/backdrop-contrib/purple/issues
Current Maintainers
Credits
License
This project is GPL v2 software. See the LICENSE.txt file in this directory for
complete text.