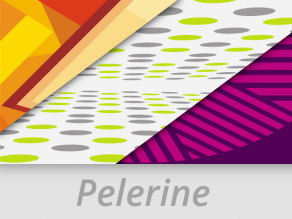 Dress up your Backdrop website with a fancy cape.
Set a strong color statement with one of the included background images or create a
custom subtheme.
Easy to configure, just a single setting does it all.
Allows to add custom css via user interface.
Easy to extend, a starterkit subtheme is included.
To make a custom subtheme, unzip pelerine-starterkit.zip in your themes
folder, alongside the other themes. Then enable your theme.
Add your custom image in the backgrounds directory of pelerine_sub and customize the
capes.css file as needed.
Installation
Issues
Bugs and Feature requests should be reported in the Issue Queue
Current Maintainers
License
This project is GPL v2 software. See the LICENSE.txt file in this directory for the complete text.