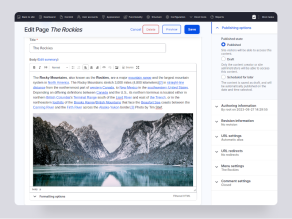 Gin is a work in progress and may have dramatic changes before the first
official release. Although it is a fork of Gin for Drupal, the end result may
not necessarily be a one-to-one replica of all styles and functionality.
Navigate to Admin > Appearance
On the same page, click "Enable" under Gin
At the bottom of the page, switch the Administration theme to Gin
Bugs and Feature requests should be reported in the
Issue Queue.
Setup Gin locally that you can compile CSS & JS files.
nvm use && npm i

Run dev env with watcher and debug output (development process)
npm run dev

Compile assets
npm run build
This project is GPL v2 software. See the LICENSE.txt file in this directory for
complete text.